More Than Just Another Discount Coupon Book… Your Source for UF Student Information
Love deals?
Join over 3,000 happy students.
Don't miss the latest deals from the awesome Gator Greenback merchants. Sign up today to receive the latest updates and deals straight to your inbox.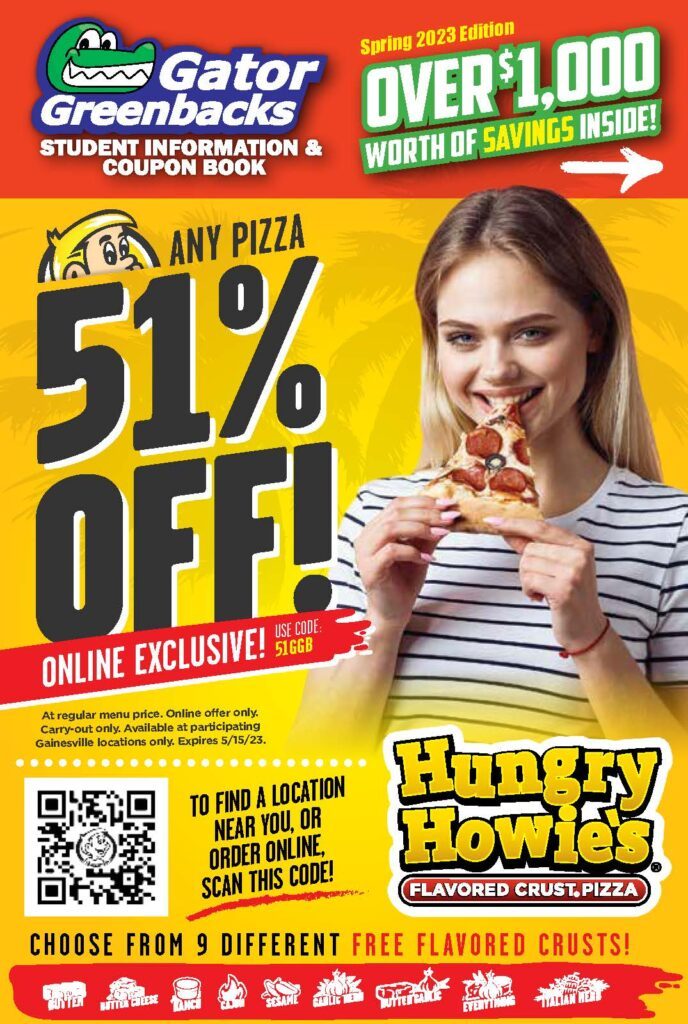 Targeting UF Students & Faculty?
With over 50,000 students attending the University of Florida each year, we bring your business unmatched exposure to this demographic.
Scarcity
Because we only issue this book 3 times a year, it creates scarcity so students and faculty will hold onto the book until the end of the semester since they know they won't get another one next month.
Uniquely Designed
We purposely designed this book so it fits easier in bags, cars and drawers because we know students and faculty will use it all semester. This allows easy access while on the go.
Perforated Coupons
Print ads have a higher response rate than digital ads and we take advantage of that by going the extra mile to perforate our coupons. This has a psychological effect that encourages more redemptions.
Digital Ad Combo
Instagram & Google display ads are pushed to our geo-fenced distribution area pointing customers to your offer. This gets you the most exposure possible.
Our Strategy
We help business build their reputation with this community by focusing on three key elements of a successful campaign — design, content + distribution.