Today, everything revolves around the Internet. Or so we think. When advertising, you should never forget about good old print. It is still an important and valuable method of advertising products and services.
If you want a well-rounded advertising campaign, you should be present both online and offline—the bigger the presence, the better the exposure. Also, when you are present both online and offline, you cater to a larger audience.
Depending on who your target market is, there are several types of print advertising that you can use. This article will cover the types of print advertising that you can use to boost your advertising campaign and your market presence!
Direct Mail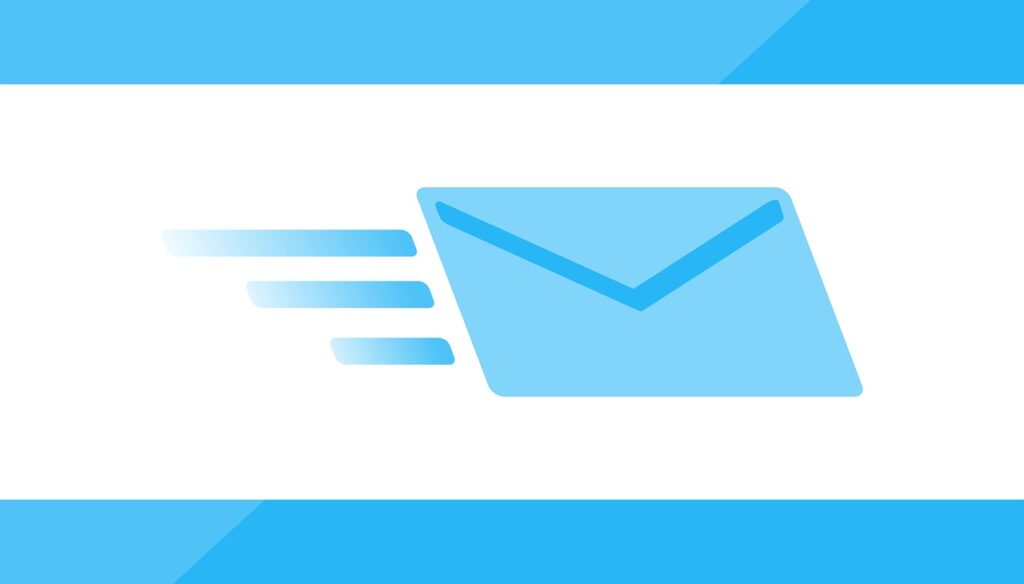 This type of print advertising has been around for many years. It is done by sending old and potential customers advertising material to their mailboxes. The most common advertising material sent through direct mail is flyers, postcards, and catalogs. However, you can send whatever you like.
Direct mail has a higher ROI (return on investments) than online display ads and paid search. What's more, direct mail is only 1 point behind social media in terms of ROI. Therefore, we can see that direct mail has a great return on investments and is an excellent investment itself. And, the point of investing is getting a return on investments, so investing in direct mail advertising is a sound choice.
Another significant aspect of direct mail advertising is the response rate. Direct mail has a higher response rate than email advertising. A response rate means that people engage in the ads they receive via direct mail and are interested in the products and services. Also, because direct mail has a higher response rate than email advertising, customers will more likely buy something advertised via direct mail than via email.
Advertisements via direct mail are more memorable. They spark more emotions, and you can connect with your customers personally with their help. What makes direct mail more memorable?
Well, for starters, it brings back memories. In the past, when we didn't have Facebook or Instagram, people communicated via letters. So, when someone sees your ad in the mail, it'll feel like a trip down memory lane. And people love that.
Also, when people check their mailbox, even if they throw out your flyer, they will still remember that they've gotten it because they held it in their hand.
Posters
The first thing you need to know about posters is that graphic design is critical. The letters and images on posters are big, so the resolutions have to be high.
Posters can be used all around town. You can put them up in places where you know there is high foot traffic, and people will see them. Also, you can advertise whatever you want with posters. Whether it's an event you are organizing, a product, a service, posters are an effective way to promote almost anything.
What's more, posters allow you to be creative. Depending on the target audience, you can make it however you like. Also, if your posters are interesting enough, they will be hard to miss and grasp the attention of all the people that see them.
Another great thing about posters is the price. Posters are affordable and not expensive at all. Also, for a low cost, you get to boost your brand awareness. It is a great way to spread the word about your company and what it has to offer.
For instance, you can put up posters near popular restaurants, clubs, and cafes. Also, you can place them in the center of town. Putting them in places like these will ensure that many people see them. They are a great way to relay information about products, services, or upcoming events to potential customers.
Newspapers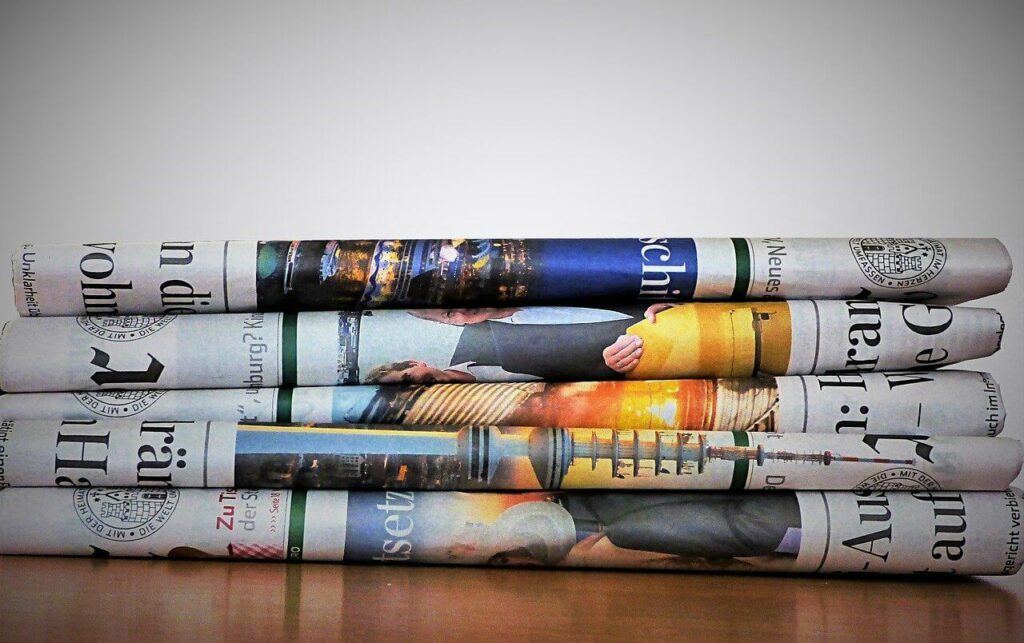 Newspaper ads are another type of print advertising that has been around for many years. Newspaper readers are always looking for deals and coupons, so you know that your ads will not go unnoticed.
Advertising in a newspaper helps you reach your target audience. For instance, if you want to target people from a specific city, you can request that your ads be put only in the newspapers sold there. Also, you can request a particular place in the newspaper where you want your ad to be.
When you consider the cost of ink, printing, and distribution, you might think that newspaper ads will be expensive. However, that is not true at all. Advertising in a newspaper is affordable and can cost less than TV ads and online ads.
Newspapers are trustworthy. Therefore, the ads featured in newspapers are also trustworthy. When readers see that your company has ads in a newspaper, they will consider you a reliable company. Thus, you can boost customer loyalty and improve your connections with them.
What's more, printed newspapers are great for engaging customers. People find ads online or on TV annoying, especially if they interrupt their favorite show or keep popping up while using their computer. However, newspaper ads do not do any of these, and people do not feel annoyed.
Magazines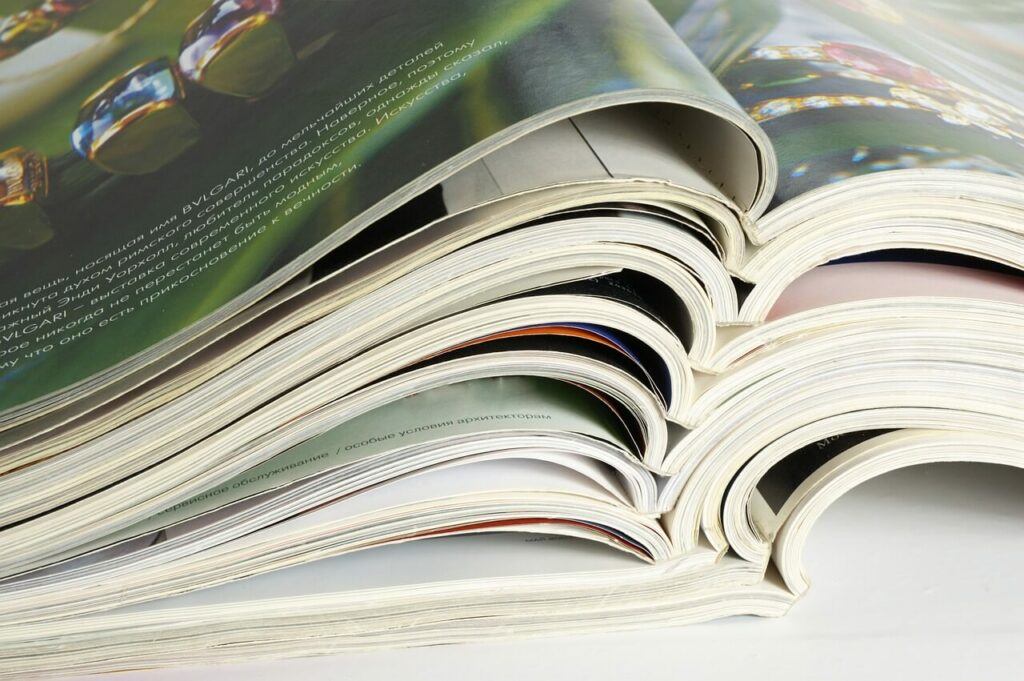 Magazines are typically published for a specific audience. For example, there are magazines for sports, cars, health, and much more. The point is that they are made for a particular target audience.
Companies can use that to their advantage. More specifically, if you are a company that sells sports apparel, you can advertise it in a sports magazine. Or, if you sell cosmetic products, you can promote them in a fashion or women's magazine. Placing ads this way will help you reach your target audience and ensure that your ad will be read by people who need your products or services.
Another advantage of magazines is that they have higher quality photos. The ads in magazines are colorful and catch people's eye. Also, if you are selling perfumes, readers can find out what they smell like by rubbing a specific spot on the magazine page.
Magazines can be found anywhere. People don't even have to buy them, because there are magazines in almost every waiting room and hotel lobby. Also, people don't throw out magazines immediately after reading them, unlike online ads that you can skip after 3 seconds.
Also, magazines, just like newspapers, are great for targeting an audience geographically. Like here in Gainesville if you want to target University students, you could use Gator Greenbacks.
Brochures/Flyers
Brochures and flyers promote products, services, and events and attract customers. Brochures have printing on both sides and can have multiple pages. On the other hand, flyers have printing on one side only and only have one page.
Brochures and flyers are popular methods to spread the word about events, products, and services. Creating them is relatively easy and affordable. What's more, they can do wonders for your advertising campaign.
Flyers are usually distributed by hand to people passing by. For instance, you stand in a mall or a shopping center, and you hand out your flyers to people passing near you. They are used the most for promoting events or grand openings rather than products or services. However, they can be used for anything that you need to advertise.
Brochures can be printed in custom sizes and shapes. Whatever you feel is more interesting. They are more expensive than flyers but contain more information. They are used the most for promoting products and services. Specifications about the products and services are written in the brochures. Therefore, they are handed to people that are interested in what you have to offer.
Both are great for increasing brand awareness and informing people about events, products, and services. Also, if people aren't interested, they can throw them away. Therefore, brochures and flyers will not annoy customers but will attract those who are interested.
What's more, they are an affordable method of promoting. Both brochures and flyers are exciting and fun and can easily attract attention.
Conclusion
Print advertising is excellent for your marketing strategy. There are many types of print advertisements you can use.
If you are looking for a more formal and straightforward approach, then newspaper advertising is for you. It is also suitable for reaching a broad audience and gain the trust of the readers.
On the other hand, if you want a more fun approach, you can choose from an array of options. Brochures, flyers, and magazines (like Gator Greenbacks 🙂 are exciting prospects that can also help you raise brand awareness.
What's more, if you want to build a more personal relationship with customers, direct mail advertising is for you.
All in all, you can never go wrong with print advertising. It is an affordable method of promotion and can significantly increase brand awareness and customer connections.