In this day and age, technology is evolving more and more every day. Many businesses have had to transition from the traditional ways of doing things to the new, modern ways. However, not all of them have to transition.
When it comes to the marketing sector, many companies have felt the need to transition from doing business the traditional way to the new way. However, there are many debates about transitioning.
So, in this article, we will talk about both digital and print marketing. We will cover what both of these methods have to offer, including advantages and disadvantages to both.
Digital Marketing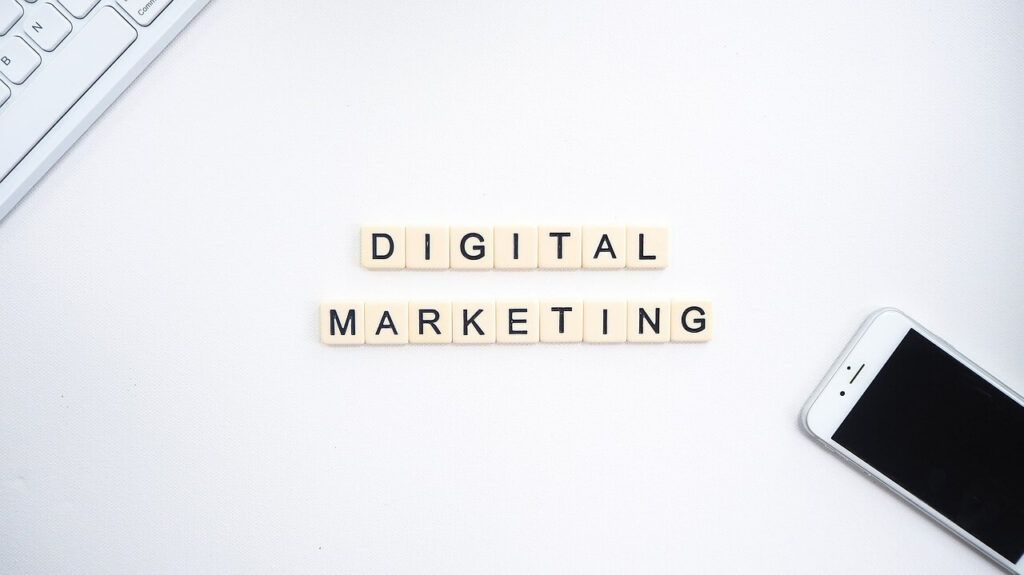 Digital marketing focuses on promoting products and services via the Internet. It is done with the help of social media platforms and advertisements. Also, digital marketing encompasses the promotion done on television, calls, and text messages.
There are many ways to do digital marketing. Some of the most popular digital marketing strategies are Search engine optimization or SEO, Email marketing, Mobile marketing, Content marketing, Social media marketing, Marketing Analytics, and Pay-per-click advertising.
However, the methods of doing digital marketing are not limited to the ones mentioned above. The Internet is a prominent place and provides many opportunities. Since the 1990s and early 2000s, people have found numerous ways to advertise products and services online. And new methods are being discovered at this moment.
A digital marketing method that developed recently is promoting products and services via influencers. This method has proven very successful throughout the years. However, not all companies have the capital to promote their company this way.
Nonetheless, many firms have had successful digital marketing strategies without influencers. The key is to know who is your target audience and what do they want. If you know this, then you will not fail no matter what marketing strategy you use.
As you know, digital marketing can be very beneficial for any company. So, let's explore some of the benefits that you can receive with the help of digital marketing!
Digital Media Can Go Viral
One of the top benefits of digital marketing is the ability for a post to go viral. Millions of people see viral posts within seconds. Information about your products or services will spread incredibly fast, and millions of people will know your name.
With only one post or advertisement, you will reach millions of potential customers. What's more, all of this can be achieved overnight. Also, the millions of people who already saw your post will share it with more people.
Going viral is a way to engage millions of customers worldwide. It doesn't guarantee that everyone who saw the post will buy your product or service, but it is a great way to increase brand awareness.
Highly Cost-Effective
Digital marketing is, without a doubt, cost-effective. As you know, it only takes one post to potentially reach millions of people. Digital marketing allows you to reach a worldwide audience with just one advertisement. So, you pay for one ad but reach millions of people.
What's more, there are algorithms in place that make sure your ad reaches your target audience. So, not only will your ad reach millions of people, but it will also reach the ones you are targeting.
As the popularity of digital marketing has increased throughout the years, so have the prices. However, the cost of the ads is still cheap compared to print marketing. Also, the amount of exposure you can get with online ads justifies the price increase in most cases.
Effective Tracking of ROI
ROI signifies return on investments. How much you make from an investment is an essential piece of information that can help you decide whether to continue investing or not. Also, it can help you learn which investments are bad, thus letting you know where not to invest again.
There are many tools that social media platforms offer which can help you track your ROI. One of them is the ability to check the number of visitors to your website. Another is the ability to oversee if subscriptions on your site have increased or decreased.
You can do all of this right after you post your advertisement. Therefore, the data you gather will be instantaneous, and you will know if your marketing campaign is working or not right away. Thus, you will be able to make changes and improve without waiting a long time for feedback.
Wider Reach
Today, almost everyone is on the Internet. No matter where they're from, people have access to the Internet and can see ads from all around the world. They don't call it the World Wide Web for nothing.
Also, your ads can be seen by the demographic of your choosing. What's more, you can pick which gender and age you want to target.
All in all, with digital marketing, you can reach an international audience specifically tailored to your requirements.
Diversification Means Audience Choice
Digital marketing provides various ways for customer engagement. Customers can choose how they want to communicate with you.
For instance, some people prefer to watch videos or listen to podcasts, while others like to read emails or blog posts. You can comply with these preferences using digital marketing. Your customers can choose the method of receiving promotional materials or new information from you.
With the help of digital marketing, you are giving people a choice. Thus, customer engagement will increase, and people will feel freer to interact with your company.
All of these benefits are great. However, there is another side of marketing that offers many advantages too. The other side of marketing is Print Marketing. It is a strategy that should not be overlooked. So, let's see what print marketing has to offer!
Now that we've explored what digital marketing offers, let's flip the coin and see which benefits you can get with print marketing.
Print Marketing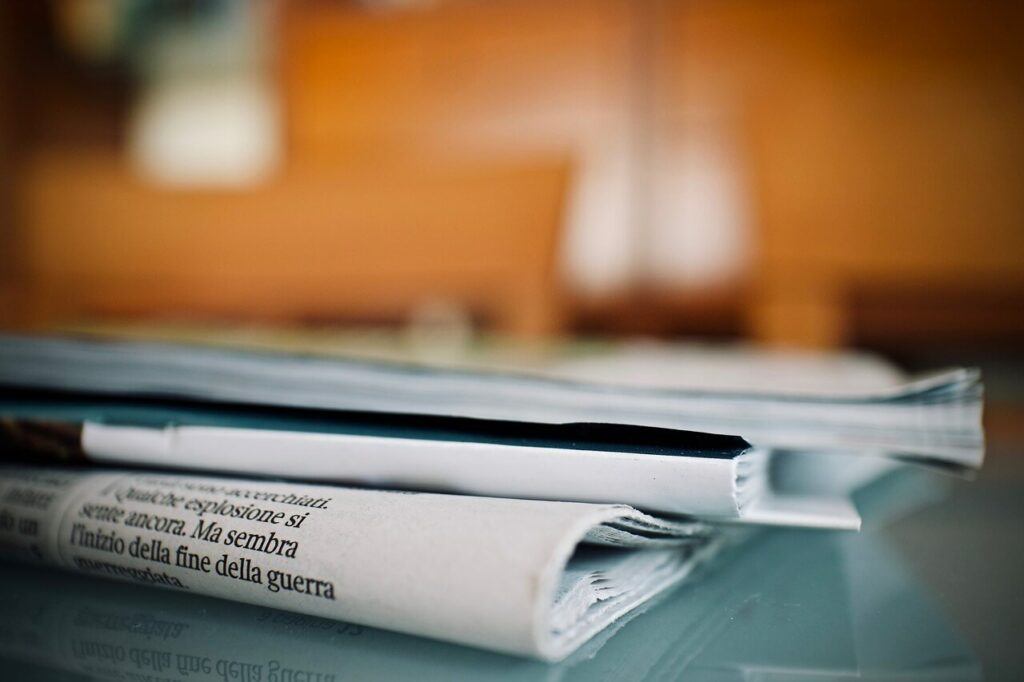 Print marketing is when ads are printed in hard copies and published in newspapers, journals, magazines, and mail. It can reach customers on a more personal level than digital marketing can.
Advertising through a print marketing strategy is more interactive. Also, people value products and services more when they are advertised in print.
Sure, print advertising is more expensive than digital advertising, but it has its perks. When something is written in print, it raises more awareness and looks more substantial.
The most popular method to conduct print marketing is through newspapers. Newspapers provide a place for different types of ads. For instance, it is divided into sections, like display ads, classified ads, public notes, and preprinted inserts. People find it easy to understand and navigate through.
Also, print marketing has higher conversion rates. People tend to act more on direct mail ads rather than on emails. Print is still the most trusted source of advertising.
The Internet is full of false information and misleading articles, while print has always been trustworthy. Now, we're not talking about gossip magazines that would write anything for attention. We're talking about newspapers, journals, and magazines that bring their readers financial news, sports news, and other similar information.
We already mentioned that people trust printed media more than digital media. However, there are more advantages to print media. Let's find out what these advantages are!
Print Marketing is More Effective On the Ground
Print advertising can be very effective for local small businesses. Billboards, posters, and leaflets distributed locally are a great way to promote the company. Also, small billboards that show the direction of your store or office are of great help to your marketing campaign.
For instance, if you own a small local supermarket, print marketing is excellent for you. You can leave leaflets or catalogs in people's mailboxes near you. Everyone checks their mailbox, and you can be sure that they have seen what you have to offer. When they pick up your piece, they have to make a choice (unlike digital marketing) to save it or toss it in the trash.
Print Marketing is Good for our Brains
A study done by TrueImpact gives many eye-opening insights into how we perceive print and digital media. The study was conducted by using EEG and eye-tracking on 270 participants.
The results showed that print media is easier to process and understand. Also, people remember more what they read in print than online. The response to direct mail is higher than the response to digital media. What's more, direct mail is processed quicker than digital media. Thus, direct mail communicates the message faster. Finally, the study showed that direct mail elicits behavior from readers a lot more than digital media.
Print Marketing Continues to Evolve
Technological advancements have helped print marketing evolve. Augmented reality and variable data printing have helped in this process. Costs of printing are significantly lower now, thanks to these tools.
Modern printing has become more convenient and less costly with the help of new technologies. What's more, modern-day printers can print almost anything. There are many designs that will make reading a newspaper fun for everyone.
So, whatever you do, you should not rule out print marketing. Checking what it has to offer before jumping to digital marketing right away can be very beneficial for your marketing strategy.
Print Marketing Builds Meaningful Connections
As you know, people usually trust print media more than digital media. Because print media is physical and people can touch it, it builds a strong emotional connection.
Also, if your company prints brochures or flyers, people are sure that what they are reading is coming from you. On the other hand, when people read something on the Internet, they cannot be 100% sure that what they are reading is published by you.
Connecting with customers is crucial for every business. A print marketing strategy can ensure that you have connected with them on a personal level.
Print marketing vs. Digital marketing: So which is better?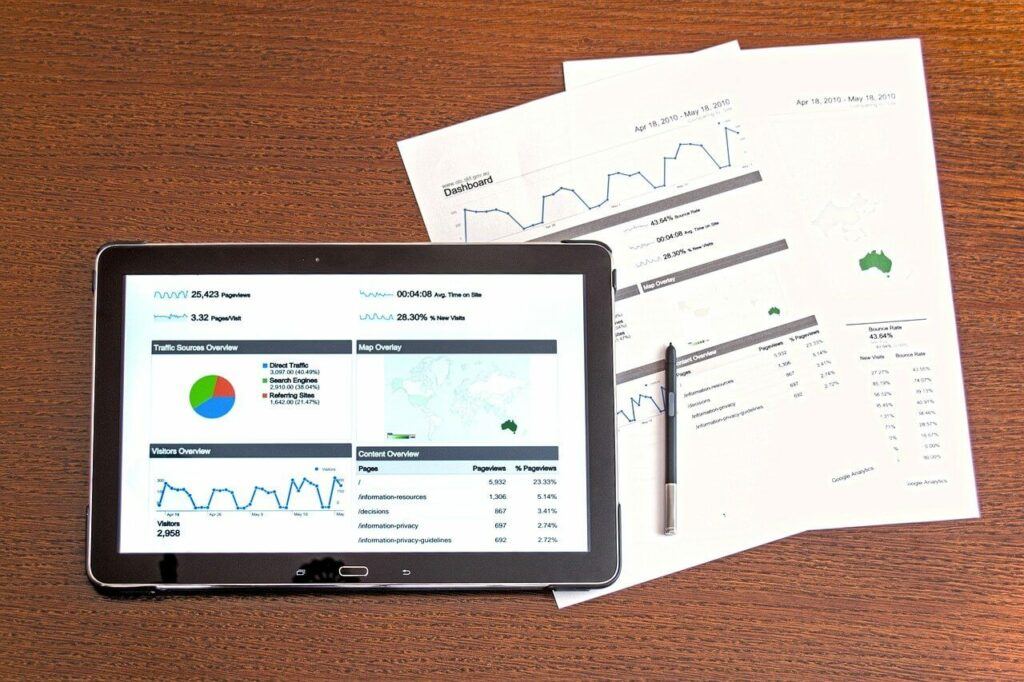 Digital marketing is excellent for reaching out internationally. If your ad goes viral, you've hit the jackpot. However, going viral isn't something you can achieve with ease.
Also, digital marketing is much cheaper than print. You can gather a lot of data about your customers if you use a digital marketing strategy. All in all, digital marketing is an excellent method for companies that want to reach an international audience.
Print marketing is more costly than digital marketing. Also, its reach is significantly lower. Therefore, if you use print marketing, you will only reach potential local customers. However, print marketing is easier for readers to understand. Also, it is more memorable, and people respond to it more than they respond to digital media ads.
What's more, if you use print marketing, you will make lasting and personal connections with your customers. Lasting relationships will turn into loyal customers.
The best marketing strategy for any company would be to combine both print and digital marketing. Combining the two will enable you to enjoy all of the benefits we mentioned above.
Now, you might be wondering if there's an effective way to combine digital and print marketing? The answer is yes! So, stick with us, and you will find out how to get the best of both worlds!
How To Effectively Combine Print With Digital
This article is a sign that you don't have to see digital and print marketing as enemies. Here is a great strategy that will help you combine both methods and reap all of their benefits!
Use Print to Boost Online Sales
Coordination is key. You can create cost-effective and powerful marketing campaigns by carefully combining your print and digital strategies.
When making your flyers, posters, leaflets, and other print media, put your social media links on them. Another thing that you can do is put QR codes on your printed media. These QR codes will automatically open your website, Instagram, Facebook, or any other social media account that you have.
So, even if you are a small local business, combining digital and print media will increase your sales significantly. Also, people will be able to choose whether they want to buy online or in the store. It's a win-win, no matter how you look at it!
Conclusion
Both print and digital marketing have many attractive benefits that are too hard to pass by. What's best is that you don't have to waste time in choosing which strategy to use. You can use them both!
Combining both marketing strategies has a lot of potentials. Not only will you receive benefits from both strategies, but you will appeal to everyone.
For instance, some people prefer physical ads like catalogs, newspapers, leaflets, or flyers. On the other hand, other people prefer online ads and communication. Well, if you combine print and digital marketing, you will attract both.
Also, you will be combining the reach that digital media has with the trustworthiness and emotional significance of print media.
Print media can also increase your online sales. So, not only will you be advertising your online store on the Internet, but you will be advertising it physically also.
All in all, digital and print marketing are a great combination that makes up an excellent marketing strategy.