Gator Greenbacks, our flagship publication, is a response-driven, full-color hand distributed magazine proven to increase visibility, traffic, sales and new customer acquisition from students and faculty at the University of Florida and Santa Fe College. The outstanding results we deliver for advertisers is just one of the many reasons we've grown to become the go-to spot for local and regional savings.
Gator Greenbacks and its other products feature local advertisers and national brands to create a one-of-a-kind, community-oriented publication that reflects the unique "flavor" of Gainesville. Each edition offers special values on all goods and services desired and sought after by consumers.
Gator Greenbacks was founded in 1989 by Carl Krames. After seeing success with a similar operation in LSU, he decided it was time to branch out and work for himself.
After searching for another school that this concept might work with he landed at the University of Florida and went straight to the Student Union. They loved the idea and immediately endorsed Gator Greenbacks. Carl never looked back.
Over the years, as online courses became more prevalent, more and more apartment complexes have agreed to help with distribution, but the magazine is just as effective as ever.
The book can be found at various spots around campus and in person during the first few days of each semester.
Team
Jeremy Hood, Owner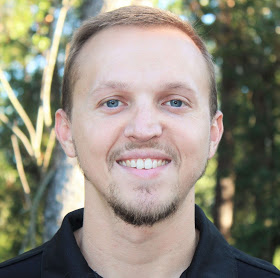 Jeremy grew up in his father's restaurant from the time he was tall enough to see the buttons on the cash register. Working during the summers to save up enough money to buy a bike or a wakeboard, a work ethic was instilled from a young age.
He began managing the restaurant in high school and continued while pursuing his master's degree in accounting from the University of Florida. After graduating, he obtained his CPA license and went to work for a top 30 accounting firm in Tampa for a couple of years.
However, it wasn't long before his entrepreneurial itch took over and he came back to help grow the family business. In 2012, he oversaw the expansion of a second location and over the next several years implemented a catering division that experienced 30% annual growth with direct marketing techniques to just over $1mm in sales.
At the end of 2017, he was recruited by a private equity firm to participate in a 3-month international apprenticeship and joined the team full time after successful completion. It was there that he learned about buying businesses and acquisition entrepreneurship.
After overseeing due diligence for several deals, once again the entrepreneurial itch took over he ended up purchasing Gator Greenbacks from Carl in May of 2021.
He continues to push Gator Greenbacks forward by using his advanced knowledge of business and marketing to help customers get more sales for their advertising dollars.